Welcome to the village website which contains some village history and details of the village's businesses and services and information about community groups and sports clubs.
The site will keep you up to date with the latest news and events.
To submit new information to the website (photographs, news, organisations, businesses, sport etc...) , or to make suggestions for improvements, please email mail@stillingtonvillage.org
About Stillington
Stillington is an attractive village about 10 miles north of York.
The village has retained its traditional services including a community shop and post office run by volunteers, a primary school, doctor's surgery and bus service.
There are three pubs, excellent sports facilities and a wide range of community clubs and organisations.
Corona Virus: Click
view flyer
to display the leaflet issued by village organisations.
The village newsletter is published monthly with reports and details of future events.
Click Stillington News to download the latest edition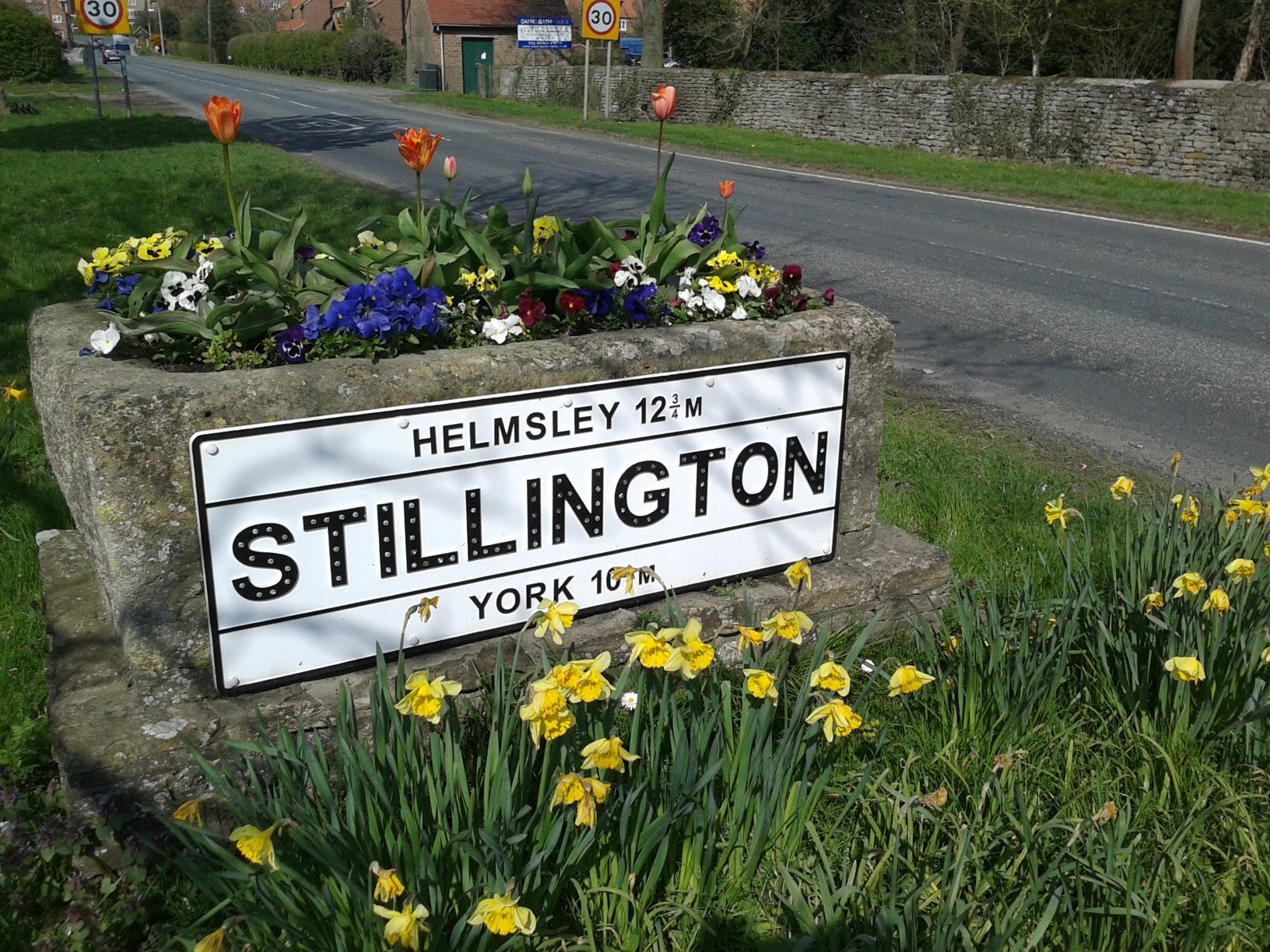 Advent Windows 2020 You are invited to walk the advent windows - meet at the Village Hall at 5pm on Christmas Eve or just walk round at any time. Click here to see where the windows are.
Village defibrillator


This is in the Church Porch
Remember:
1. Call an Ambulance
2. Start CPR
3. Get the defibrillator. It will speak to you and tell you what to do.